In November 2019, the much-anticipated sequel to the 1992 drama thriller, Living in Bondage was released. The film, titled "Living in Bondage: Breaking Free" was Ramsey Nouah's directorial debut and it went on to gross 168 million Naira, finishing 11th position on the list of highest-grossing Nigerian films.
Last Friday, the film was released on Netflix and it is already the number 1 movie on Netflix Nigeria. I caught up with it on Netflix and here are some thoughts I had while watching the movie (no spoilers).
The Opening Scene
The opening shot is amazing. Sets up an eerie tone and breathtaking visuals for the movie.
Everybody Loves Swanky (I Guess?)
With the introduction of Nnamdi (Swanky JKA) it feels like a right place to start! Come on lead character with the charisma!
Hold On… Why So Long?
There are so many unnecessary scenes already. I can see why the movie is about 2 hours 30 minutes long. Cheers to Nollywood.
Can I Be Rich Like You…? But Without The Serenren
Just met Richard (Ramsey Nouah) and I already want a piece of his wealth. I too want to be rich enough to let a stranger drive my Ferrari on Bourdillion with zero worries, but with no head to offer.
Is It Not You That Killed Her?
Why is Obinna so scared of the ghost of his little daughter? She's not even hurting or chasing him, just appearing and disappearing. That doesn't seem so bad as far as hauntings go. Please next!
One Babe, Two Ritualist! Girl You're A Soldier
Nnamdi's girlfriend, Kelly needs to write a book on how she dated two ritualists and survived.
We Smell A Second Part To The Sequal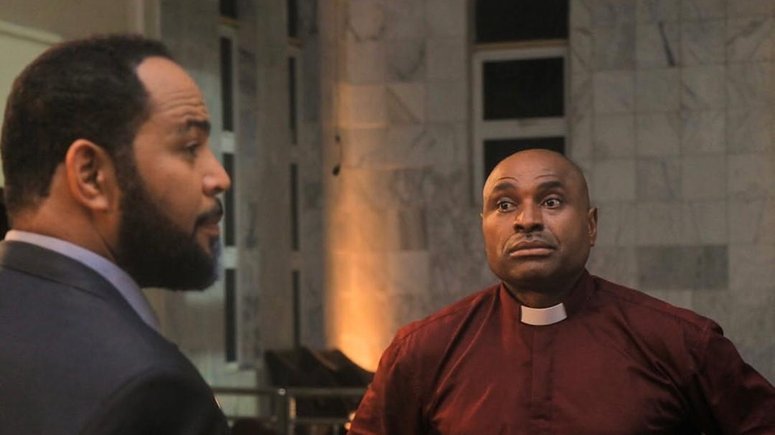 Love the open-ended way it ended. There might be a third installment. Looking forward to it and giving this film an A-.
READ ALSO – Bayo And Ayo The Creator Are Pulling Through With Naija GTA Simulation