Capturing people in bright outfits and awkward poses or weird gestures is my way to reflect on what I see around me. I get a lot of inspiration from my locale — Lagos is a chaotic, colourful, and energetic place to be in, and that definitely informs my pictures.

Norma Osula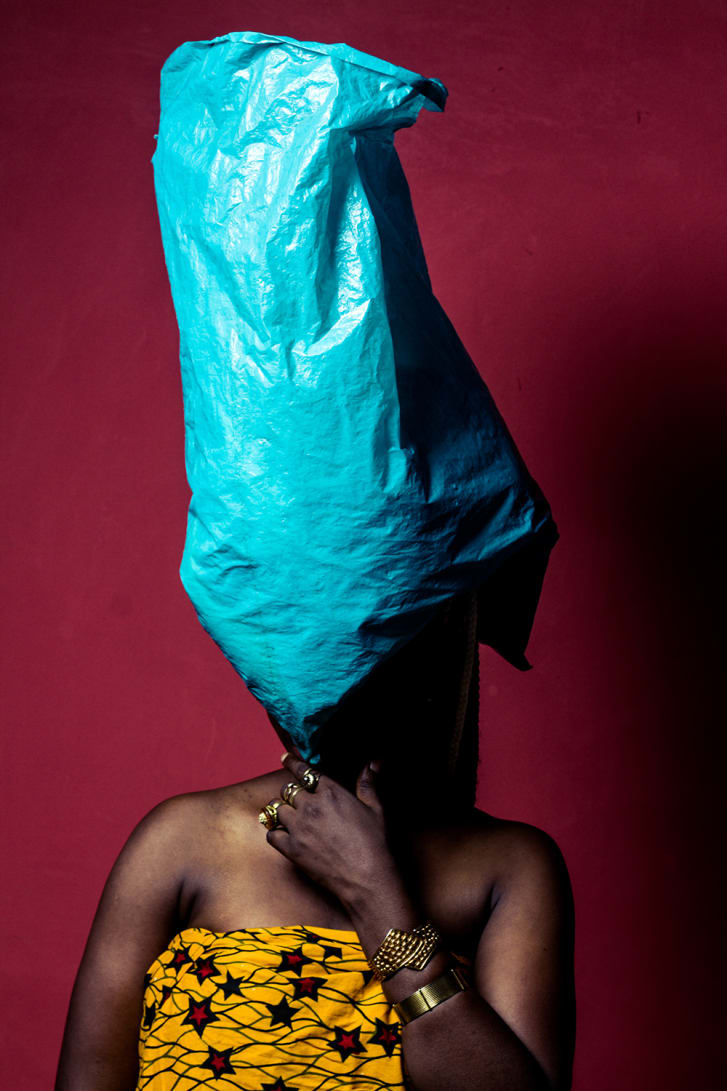 Born and based in Lagos, the 26 years old Norman has shown interest in portraiture since he first taught himself how to use the camera on his final year of university. For him, photography is just the perfect way to be expressive of his ideas, and portraiture a compelling genre to display them.
Colour is the focal point of Noma Osula's portraits, which are as vivid as they are sombre. A cheerful pop and primary colours often dominate, either as background or in the clothes and items worn by his subjects.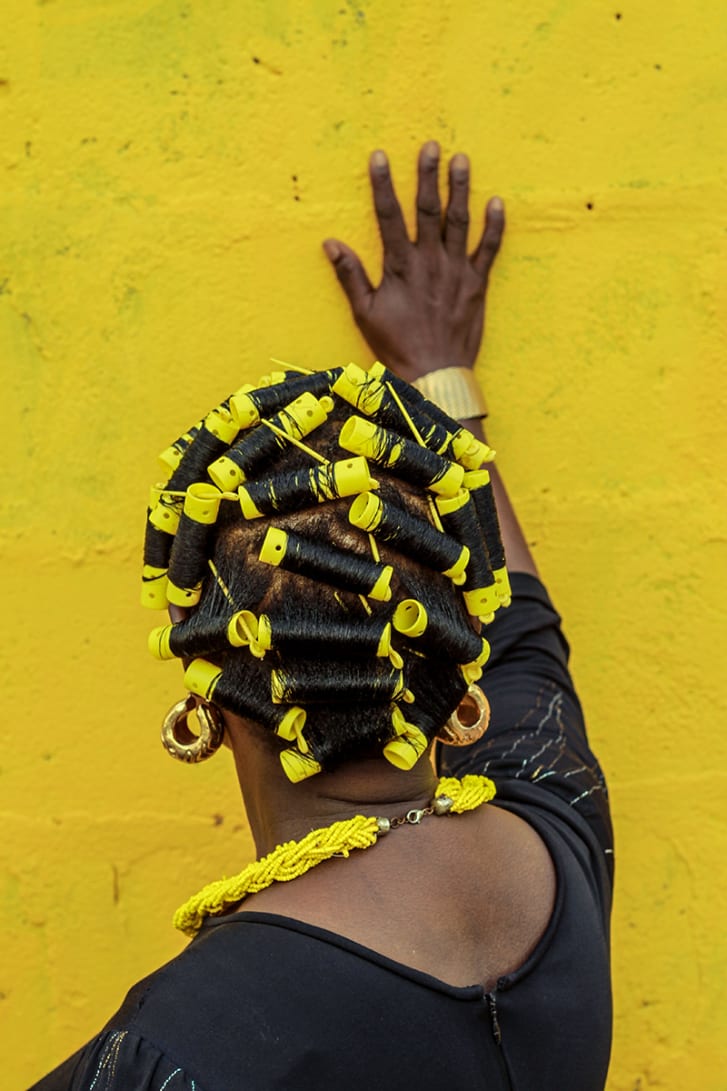 But just in the scenes of his projects, the vibrancy and contexts of it individually feel just off. In most pictures, the sitters unsmiling, or else their faces are turned away from the camera or hidden behind objects. When they are facing us, their gaze is obscured by sunglasses, hats, veils, or angled to avert our eyes.
It's a game of contradictions, that's one of the main points in my work.

Norman Osula
His style caught the attention of the British Journal of Photography, which went on to feature him in its "Ones to Watch" 2018 list. Norman also caught the attention of fashion designer Jonathan Anderson, who spotlighted his photos in an exhibition championing emerging talent last October.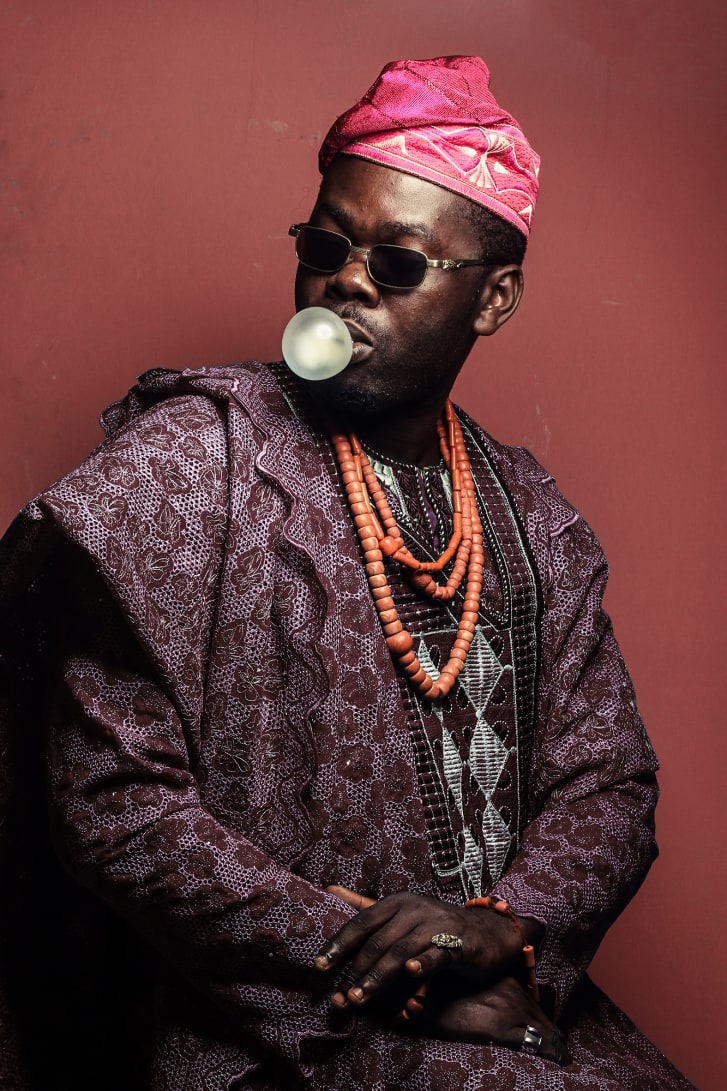 In his 2016 series "The Portraiture," one image depicts a chief dressed in traditional attire, blowing bubble gum and wearing a pair of slim sunglasses. The overall effect is humorous and playful, something not to be expected by men in such positions. In another photo, a woman in a strapless yellow dress stands against a burgundy backdrop. Touching her face which we can't see over the blue plastic bag masking it.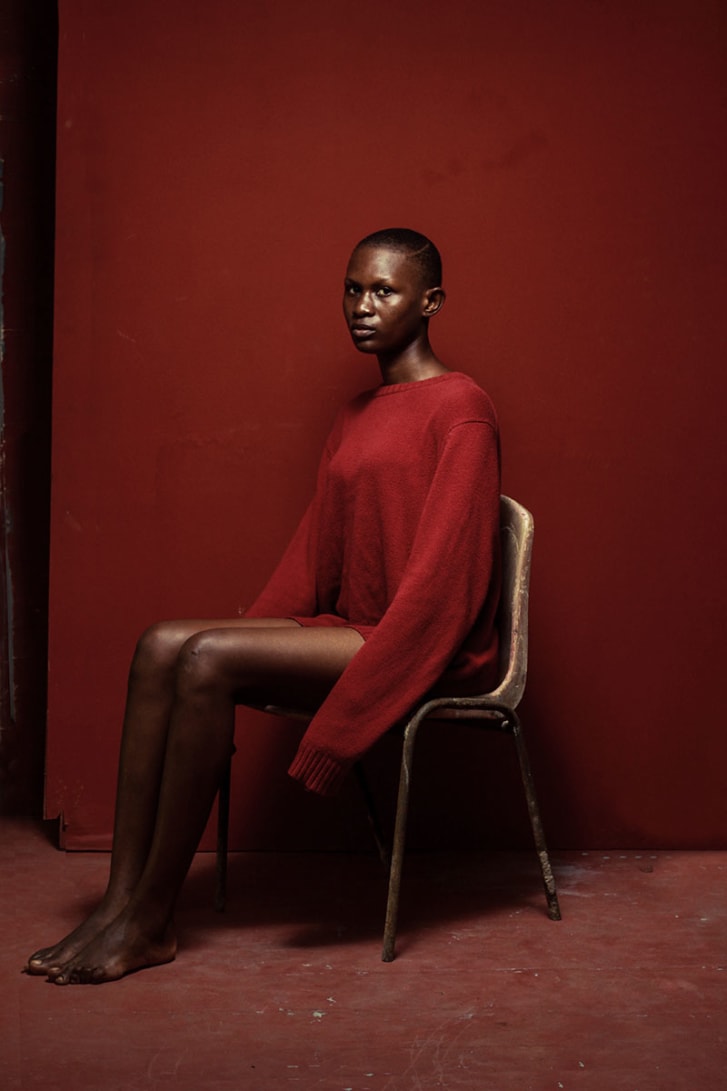 Osula's pictures don't just want to challenge local customs. They also aim to critique the West's clout, both past and present, in Africa.