Yetunde Ayeni's 'White Ebony' features about twenty-four subjects in a photography session focused on people with albinism.
In a photo essay, Roli Afinotan is channeling the creativity of photographer Yetunde Ayeni-Babaeko in his photo session that features albinos.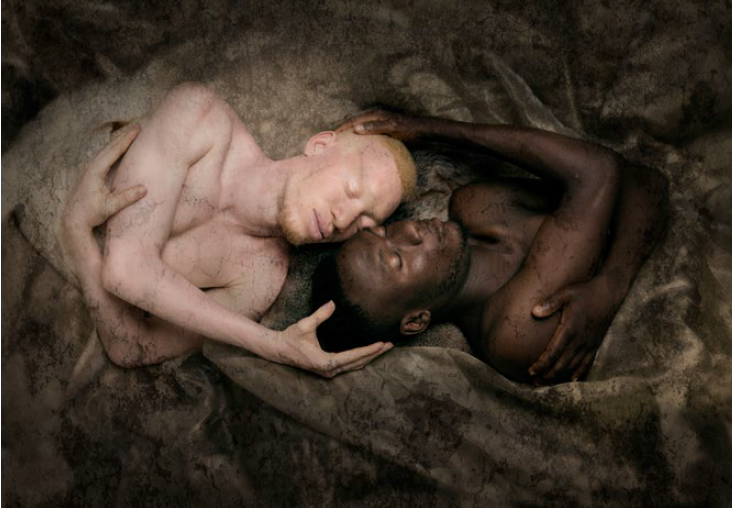 Born in 1978 to a Nigerian father and German mother, Ayeni-Babaeko had always had an idea of what it meant to be part of but not fully belonging to a community. Growing to develop a long-time interest to explore the issues faced by albinos, The creative photographer has always worked closely with The Albino Foundation in Nigeria for more than a year.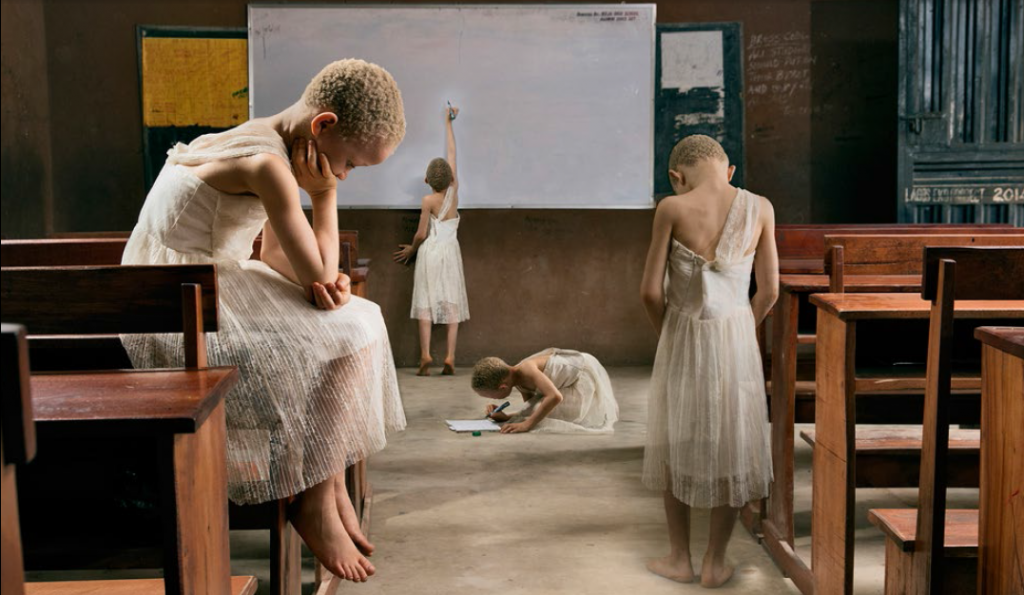 Communication with the albinism community began in 2018 over sit-downs and intimate conversations that spanned many months. Discussions were mostly recounts of their attempts to fit in, and the struggle for acceptance from society. They, however, thrive by depending on one another in their community.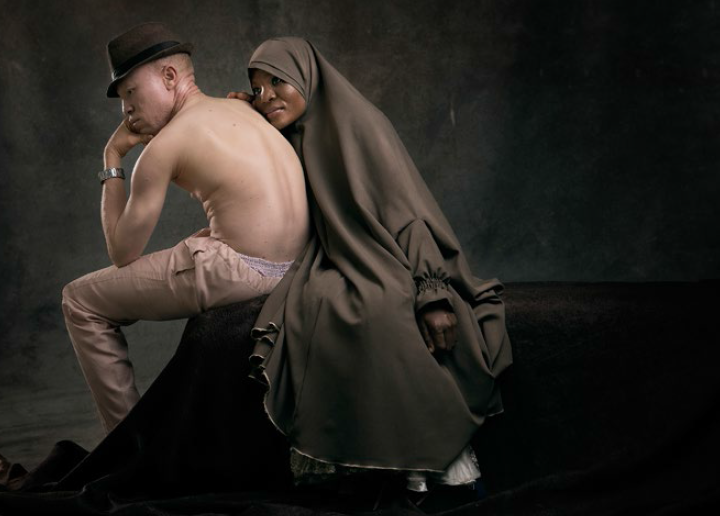 The first time I saw a person with albinism was in Nigeria." said the artist. "Their colour stood out and I could not help looking at them longer than necessary. I immediately felt a kind of connection because here was a person who, like me, did not have the "right colour" to blend in."

Ayeni-Babeko
With credits to her training and years of professionalism in advertising and fashion photography, Ayeni-Babaeko was able to, through lighting and composition, portray people with albinism in a new light, reminiscent of classic paintings done by Renaissance and Baroque artists in Europe.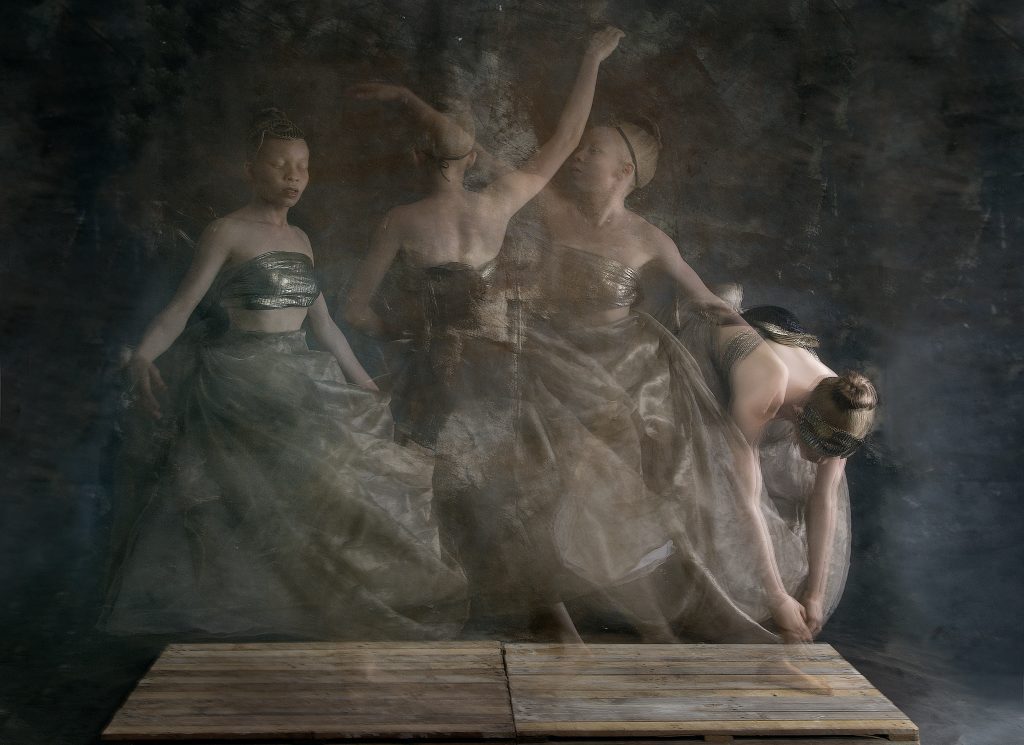 A style she was cleared of by the distinct complexion of their skin. In particular, she reimagined and interpreted Johannes Vermeer's 'Girl with the Pearl Earring' as 'The Girl with the Blue Scarf' and Edgar Degas' ballet dancers as 'Swinging Through Life'.
Excitement filled the room at the opening of the exhibition when the subjects in the photographs walked in to see themselves hanging on the wall.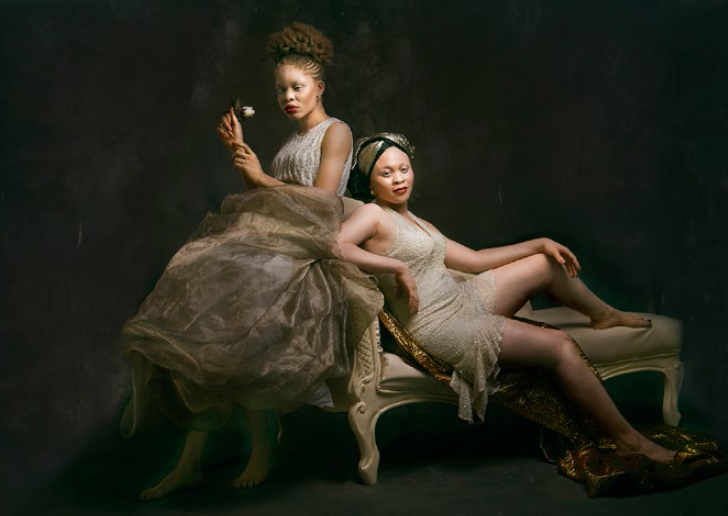 "Taiwo is that you?" his girlfriend asked with awe in her voice. Taiwo was struck with disbelief. They both stood in front of the work "Secret Wishes". It took some time but he answered, with a wide grin on his face, hands akimbo and with a confident nod.
"Yes! That is me."